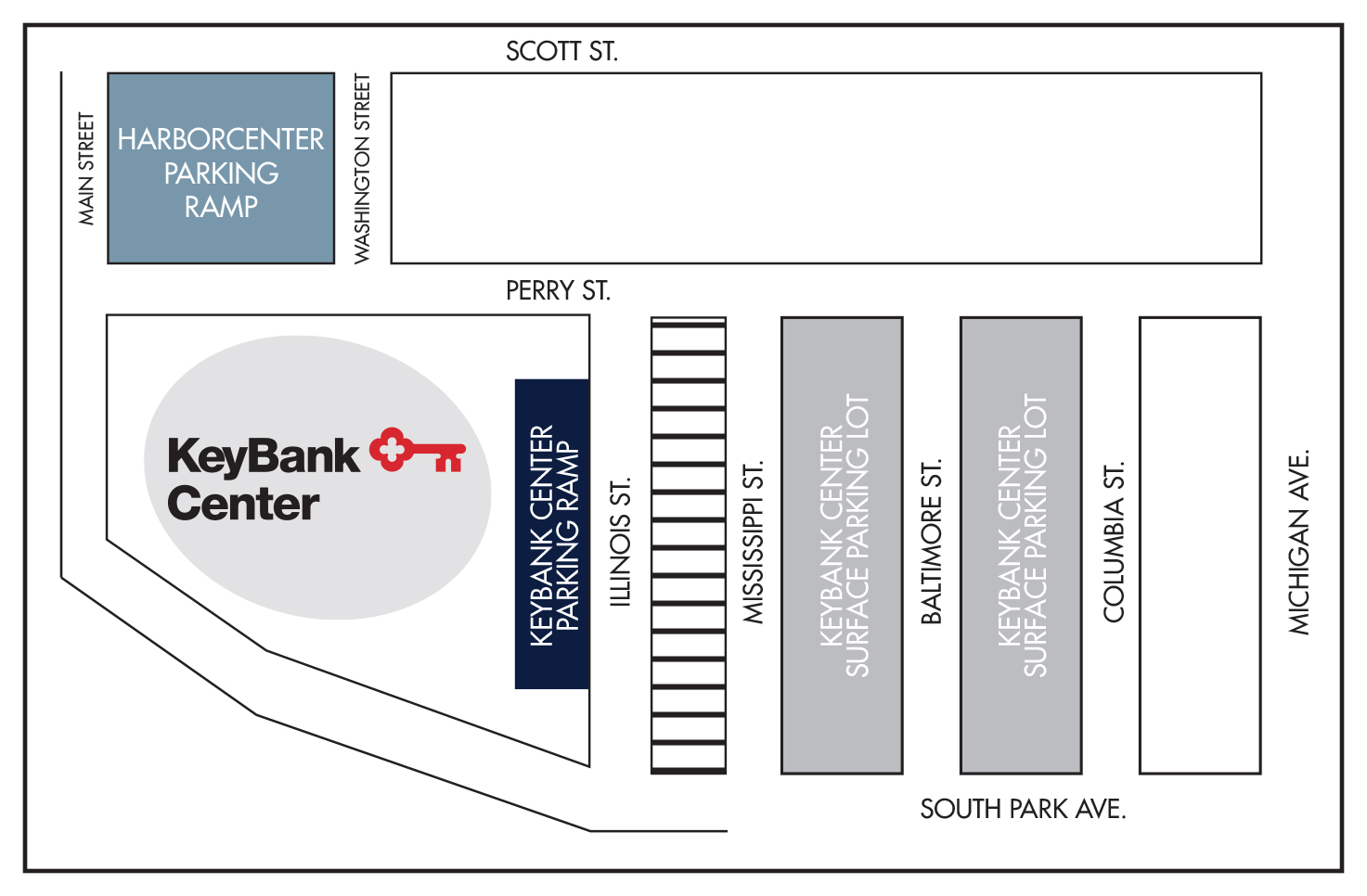 Parking is available along Perry, Washington & Swan Streets.
Costs for parking range from $10 - $20. Please note that some lots do not accept Canadian dollars.
Bus Parking is available in the lot on Perry and Michigan starting at $30, or in the FREE lot on Exchange Street (10 minute walk to arena).
Additional parking is available on Baltimore, Mississippi, and Columbia Streets.