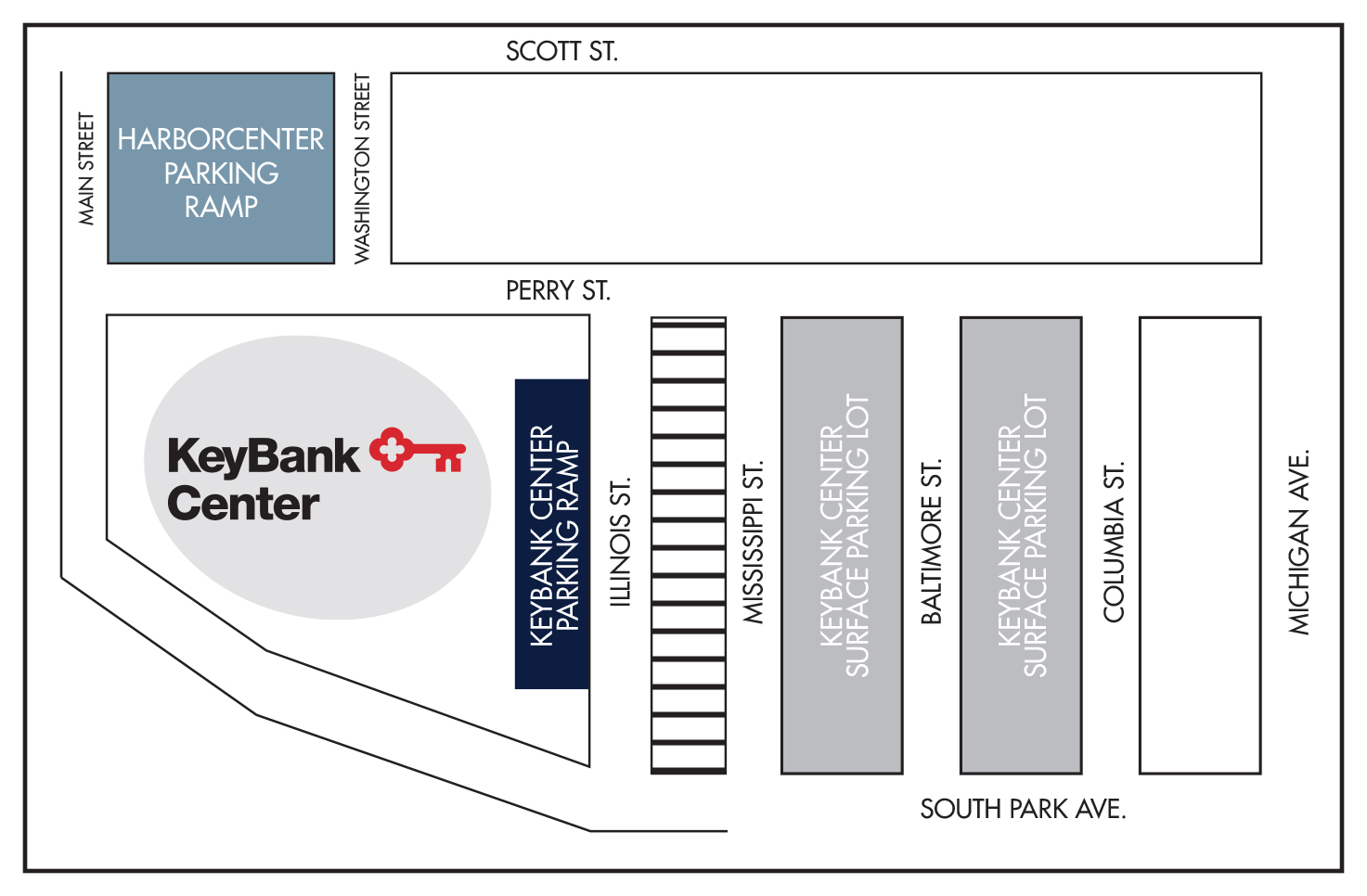 Parking is available in the KeyBank Center parking ramp, KeyBank Center surface lots and at Harborcenter. Credit cards are accepted at Harborcenter. Canadian funds are accepted.
Costs for event parking range from $5-$20.
opens in a new window parking passes can be purchased for individual events by clicking here.
Daytime monthly parking is available at our KeyBank Center parking ramp and KeyBank Center surface lots. Contact our offices at (716) 855-4500 or at KeyBankCenterParking@sabres.com for more information, or opens in a new window click here to apply now!